donna.slaughter@scottsdalecc.edu
Building
Computer Technology & Mathematics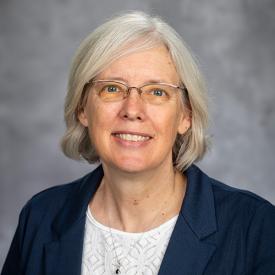 Office Hours
Spring 2023
Tuesdays: 8:30 - 10:00 am (On Campus in CM425)
Wednesdays: 10:00 am – 12:00 pm (Remote Google Meet Link: https://bit.ly/3QpQZOS)
Thursdays: 8:30 - 10:00 am (On Campus in CM425)
Other days/times by appointment
If you need to reach me outside of the times/days listed above, send me an email and I am happy to set up a time to meet either in-person or remote.

Biography
Bio
I have been teaching college mathematics courses since 1989 and have taught online classes since 1997. I have a B.A. (1989) and M.S. (1991) in mathematics from University of Colorado and a Doctorate (2006) in Instructional Technology and Distance Education from Nova Southeastern University. A large part of my teaching career has been devoted to learning how to use technology to teach mathematics online and working with online students.
Courses
Spring 2023
College Algebra/Functions