Building
Natural Science Building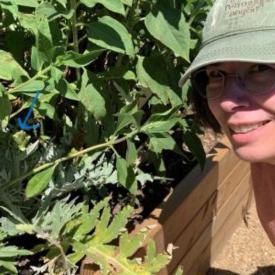 Office Hours
FALL 2023 - 2nd 8-week session:
M-F from 10:30 a.m. - 11:30 a.m. on Canvas Webex.

SPRING 2024:
Monday, Wednesday, Friday from 10:30 a.m. - 11:30 a.m. on Canvas Webex.
Tuesday, Thursday from 10:00 a.m. - 10:30 a.m. in NS 118.



Biography
Bio
SPRING 2024 STUDENTS: My courses are all ACCELERATED 8-week. Lectures are On Your Time Online. Lab sections meet IN PERSON once a week with additional weekly lab work on Canvas. 
I've lived in Arizona longer than anywhere else (27 years!), so I feel like a native now. My bachelor's in biology is from New Mexico Tech and I earned my master's in microbiology/immunology from the University of Illinois at Urbana-Champaign. I have been an Artichoke for many years, with an associate in computer information systems that I earned never-mind-how-long-ago from SCC. 
This is my 23rd year teaching BIO205 - Microbiology for SCC.  I am also teaching BIO471C - Microbial Ecology - for NAU on SCC's campus this spring. (See the flyer to the right titled "NAU advisor information.")