dan.combellick@scottsdalecc.edu
Building
Computer Technology & Mathematics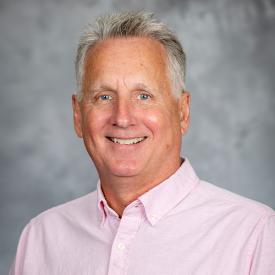 Office Hours
Mon & Wed: 11:00 am - 12:00 pm
Tues & Thurs: 12:00 pm - 1:00pm
Friday: 10:30 am - 11:30 am
Summer Hours
By Appointment
Biography
Bio
It has been my pleasure and privilege to be a full-time faculty member in the Computer Information Systems Department (CIS) since the Fall 1991 semester. In addition to teaching our introductory courses, I teach courses in our Networking and Cybersecurity programs of study.  This includes industry certifications with CompTIA  A+, Network+, and Cisco's CCNA certification.
I earned my bachelors degree from the College of Business at Arizona State University and my Masters degree in Educational Media and Computers from ASU as well.
I have three children, one son and two daughters - all three who have taken classes here at SCC at one time or another.
In addition to being a full-time faculty, I am also the CIS Department Chair - so if you have questions about our CIS classes, programs of study, certificates and degrees, please feel free to ask me for guidance. 
EDUCATION: M.Ed. – Instructional Media & Computers, Arizona State University B.S., Finance, College of Business, Arizona State University
EXPERIENCE & CERTIFICATIONS: Industry experience includes positions as Network Administrator, Business Analyst, and co-founder of Computer Catalyst, a computer consulting firm.
CCNA: Certified Cisco Networking Associate
CIS105 Students: Your CIS105 class content will be delivered through Canvas.
Textbooks: There are NO physical textbooks for this course. Students will subscribe to MyITLab for $95.00 and this will get you access to the MyITLab training and assessment website and two eTextbooks that will be used in the class.
Cisco Networking Academy CCNA Certification Courses: (CNT140AB, CNT150AB, CNT160AB) This content is delivered through Cisco's Networking Academy website - there are NO physical textbooks required for these courses.. Class assignments will be delivered through Canvas. 
Your class will become active the weekend prior to the start date. You can login to Canvas at: https://learn.maricopa.edu/login
Courses
Spring 2023
Survey Computer Info Systems
Survey Computer Info Systems
Survey Computer Info Systems
Switchg Routg&Wirelss Essntls