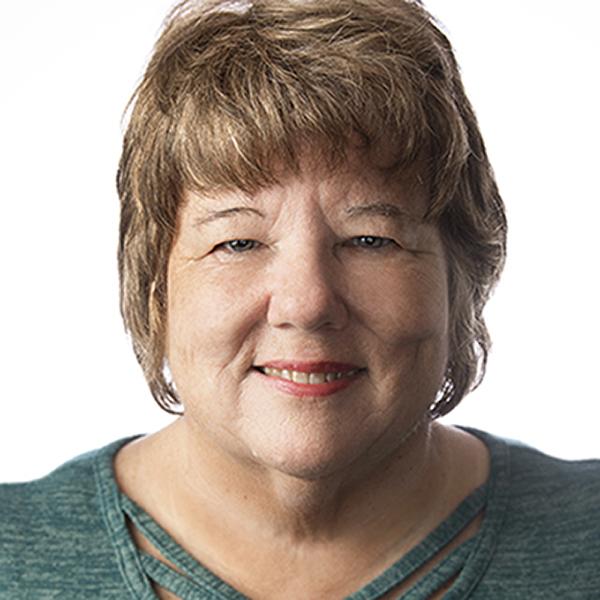 Office Hours
Fall 2022
Mon and Tues: 9–11:00am
Thursday and Friday by appointment
Summer Hours
By appointment
Biography
Bio
As a graphic designer for more than 45 years, a graduate of Indiana University with a BA in Fine Arts and graphic design and owner of Deal in Design, I've transitioned from traditional typesetting and printing technology to embrace the current digital revolution.
I've been teaching at SCC for 23 years, and have been the Graphic Design program director for the Fredrick D. Kagy Education Award of Excellence winning program where I teach Typography, Digital Prepress, Graphic Design Self Promotion, Graphic Design I, II and III and Creative Brand Strategy for the last 12 years. I've been honored with several industry awards including the Z.A. Prust Industry Achievement Award, the Maricopa Community Colleges Adjunct of the Year award and the Excellence in Service Award from the Printing Industries of Arizona/New Mexico. 
I am also the Chairman of the Arizona Chapter of RAISE, a 501 (c)3 that works with high school teachers and students, providing support, awareness and financial endowments to encourage the advancement of instruction in the graphic communications industry. Volunteering hundreds of hours, I coauthored the graphic design standards for the Arizona Career and Technical Education program that were adopted by the state. I also sit on several advisory boards for high school and community college programs throughout the state and chairs the SkillsUSA regional and state competitions. I co-authored one of the most popular text books for high schools across the country, Graphic Communications: Digital Design and Print Essentials, published by Goodheart-Wilcox Publishing.
While graphic design is my chosen profession, teaching is my passion. How very blessed I am to get to combine the two.
Courses
Fall 2023
Typography in the Digital Age
Electronic Publishing Design I