Building
Applied Sciences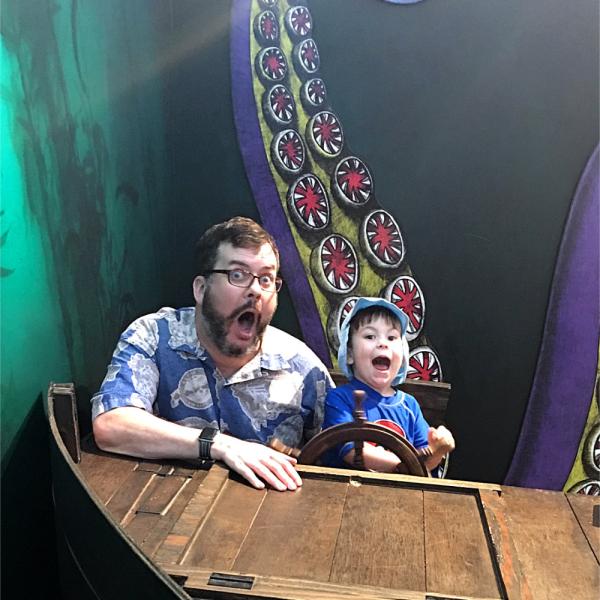 Office Hours
Fall 2023 Office Hours:

Thursdays:
2:00 p.m. to 4:00 p.m.

Fridays:
By Appointment
Biography
Bio
Shawn P. Mitchell is the head of the post-production track at Scottsdale Community College. Before arriving at SCC, he spent more than 10 years working as an editor and visual effects artist in both Phoenix and Los Angeles. His work includes Oliver Stone's Fidel Castro documentary, Looking for Fidel, Leonardo DiCaprio's environmental documentary The Eleventh Hour, films produced by multiple Academy Award winning editor Pietro Scalia and regular work on PBS's flagship news show, "The Newshour." His films have won awards at numerous festivals including Cannes, CineVegas and the Orlando, Nashville and St. Louis Film Festivals.
As a motion graphics and visual effects artist, he has: performed beauty cleanup for Prince, Mariah Carey, Usher and Counting Crows; created shots for the films Alexander, The Manchurian Candidate, and Spiderman; and the opening title sequences for the television shows According to Jim and ER. His advertising experience includes editing, graphics and visual effects work for Cold Stone Creamery, Ashley Furniture HomeStore and Ford Motor Company.
Shawn earned a Bachelor's degree from the University of Delaware, and a Master's degree from the University of Southern California School of Cinema Television. He is currently a doctoral candidate at Arizona State University where he studies zombies, Pokémon and fantasy football, and teaches upper-division courses on film theory and popular culture. He is a member of the Motion Picture Editor's Guild, an Avid Certified Instructor and a former beekeeper.
Courses
Fall 2023
AVID Media Composer Editing
AVID Media Composer Editing