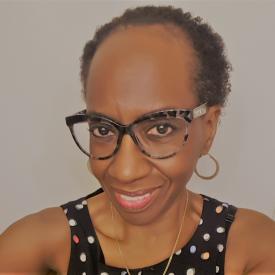 Office Hours
Wednesday: 7 pm to 9 pm
Friday: 1 pm to 4 pm
Saturday: 11 am to 3 pm
Open to meet through Google Meets on an as needed basis
Telephone calls on an as needed basis
Biography
Bio
I am Doc Monika "Mo" Nathan, Doc Mo, aka Dr. Mo. I am a Native of Arizona. I graduated from Arizona State University with a Bachelor's of Arts degree in Communications. I completed a Master's degree in Human Services and graduated with a 4.0 Grade Point Average (GPA) from Capella University online as well as completed a Doctorate in Education, Higher Education Post-Secondary with an emphasis on Education Leadership from Argosy University, Phoenix.
I am a Certified Happy Life Coach and a  Certified Neruo-Linguistic Programming Practitioner. I have been in the Educational arena for more than twenty decades. I have held many roles in leadership such as a School Leader, Adjunct Professor, Program Manager, Executive Director of Human Resources, and a Personnel Analyst. I have a business called I AM POSSIBILITIES, LLC  -  www.iampossibilities.com.
I am a published Author of "Ever Evolving" by Doc MoLynn. My passion is empowering others to greatness, while keeping lifelong learning a priority.  Accepted in the Effective Teaching Practices (ETP) program through the  Association of College and University Educators (ACUE) Fellowship to earn a National Certificate in ETP. Complete the ACUE ETP National Certificate.
Courses
Fall 2023
Intro College Career Success