joseph.ortiz@scottsdalecc.edu
Building
Language and Communications Building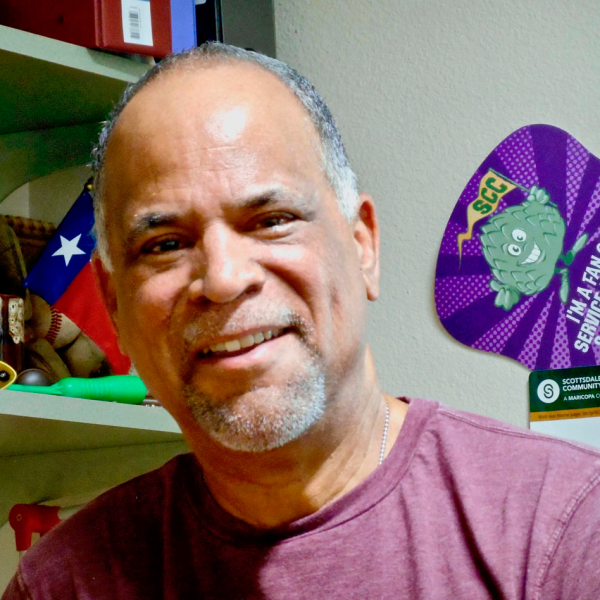 Biography
Bio
I teach students how to be mindful communicators. We study ideas like self-esteem, culture, effective listening, empathy, and related communication skills that impact the success of interpersonal relationships, teamwork, and presentations. My desire is for students to complete my courses with an ability to be reflective of their communication behaviors and to be adaptable in their communication skills.
When teaching, I use a combination of lectures, discussions, group activities, and assignments designed to support learning. My goal is to create a hospitable classroom space with clear expectations that support academic success. Students find my approach engaging, and they quickly realize that what they are learning can have an immediate impact on their lives.
In addition to my academic work, I enjoy watching sports--especially Houston Astros baseball, reading, and spending time with my family. I was raised in Nederland, Texas. I lived and taught for a while in New Mexico, and I now call Scottsdale home. My undergraduate degree is from Lamar University (TX), and I have graduate degrees from Eastern New Mexico University and Arizona State University.
Courses
Fall 2022
Spring 2023
Intro to Human Communication
Intro to Human Communication
Interpersonal Communication
Interpersonal Communication