bill.true@scottsdalecc.edu
Building
Performing Arts Center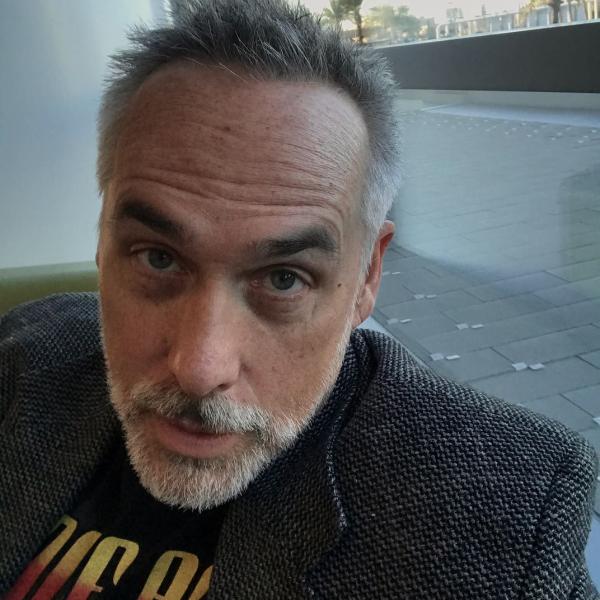 Office Hours
Spring 2022

MONDAYS -- 1:30 - 2:30
TUESDAYS -- 2:00 - 4:00
WEDNESDAYS -- 2:00 - 4:00
Biography
Bio
Bill True's debut feature, RUNAWAY, was hailed by critics as "Brilliant" and "Hitchcockian" as it premiered to universal accolades at Tribeca and Toronto. It went on to screen worldwide at Avignon, Woodstock, Vail, Palm Springs, and other top festivals. Bill also took the top prize at the Austin Film Festival for his work on RUNAWAY, which was subsequently released by eOne Films.
He got his start as a stage actor and director. As an actor, Bill worked with legendary lyricist Tim Rice, starring in the title role in the American premiere of Rice's rock opera, BLONDEL. As a director, Bill participated in the Guthrie Theatre's exclusive Director's Lab.
Bill transitioned to playwriting, studying under Tony Award-winner and Oscar nominee Mark Medoff. Bill was named one of New Mexico's Best New Playwrights with his play, HELL IS A DINER. He was also a company member and dramaturg for Desert Playwrights Theatre Company. In 2014, Bill's multimedia homage to the silent film, HE WHO GETS SLAPPED, opened to rave reviews. SLAPPED went on to be staged at the LA Theatre Center as part of the Kennedy Center for the Arts theatre festival.
As a screenwriter, Bill was honored as a Bush Artists Fellowship grant recipient. He has since developed feature and television projects with The Film Collective, NBA Entertainment, Warner Horizon Television, Veritas Entertainment, More/Medavoy Productions, eOne Television, and more.  
Currently, Bill is in development for his family drama series pilot, Hope Springs, was recently named as part of the inaugural development and production slate for Rom Com Pictures.
Bill has been a featured panelist and jurist at the Austin Film Festival, Scriptfest/The Great American Pitchfest, and Screencraft's Writers Summit. He's been a featured speaker for industry organizations including the Independent Feature Project, Women in Film, the Tribeca Film Festival, the Phoenix Screenwriters Association, and the Northwest Screenwriters Guild.
In addition to his work in Hollywood, Bill is Faculty-in-Residence for Dramatic Writing and Department Chair at the esteemed Scottsdale School of Film+Theatre.
Courses
Spring 2023
Feature Screenwritng: 1st Drft
TV Screenwriting: Orig Pilot